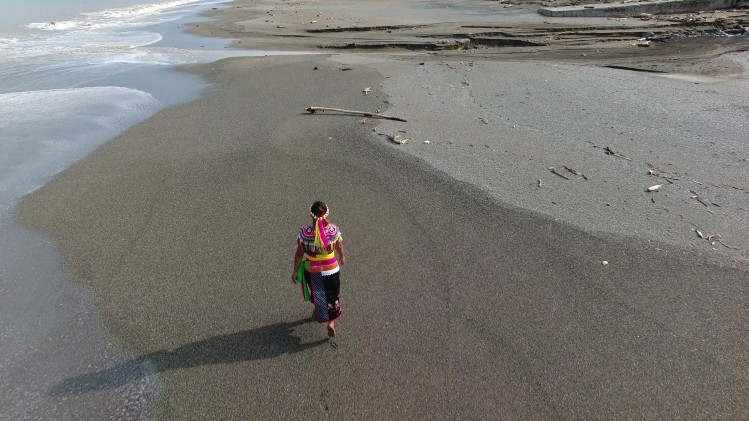 Chang En Man
As Heavy as a Feather
Nov 12 – Feb 11, 2017
Opening reception: Nov 10, 7-10 pm
Artist talk: Nov 12 (to be confirmed)
The gallery will be closed on Nov 11 for Remembrance Day.
On November 10, Centre A is pleased to welcome leading indigenous Taiwanese artist Chang En Man for the opening of her first exhibition in North America. Chang's practice is characterized by a dynamic interplay between story, tradition, and the struggles of indigenous peoples in the face of ongoing experiences of colonization. Traditional practices and stories have a strong resilient presence in Chang's work. While she creates powerful pieces of cultural resistance through video, performance and social practice, with As Heavy as a Feather, she employs a traditional signaling device – a large kite – to call out to those who know the weight of millennia deep connections to land. In the shadow of this kite she crafts an editorial laboratory, a participatory site of dialogue, where oral tradition, performance and academic practice inform assertions of indigenous personhood and identity.
As Heavy as a Feather takes place on the heels of a summer research trip where Chang En Man participated in UBC Okanagan's Indigenous Arts Intensive and traveled throughout the province. After the exhibition at Centre A, this project will travel to Los Angeles, California where it will be presented at the Taiwan Academy Gallery.
This exhibition is made possible with the generosity of Taiwan Academy, Department of Cultural Affairs Taipei City Government and Ministry of Culture (TAIWAN) and our accommodations sponsor Skwachàys Lodge.