The Inquiry Film: A Report on the MacKenzie Valley Pipeline (1977), Public Screening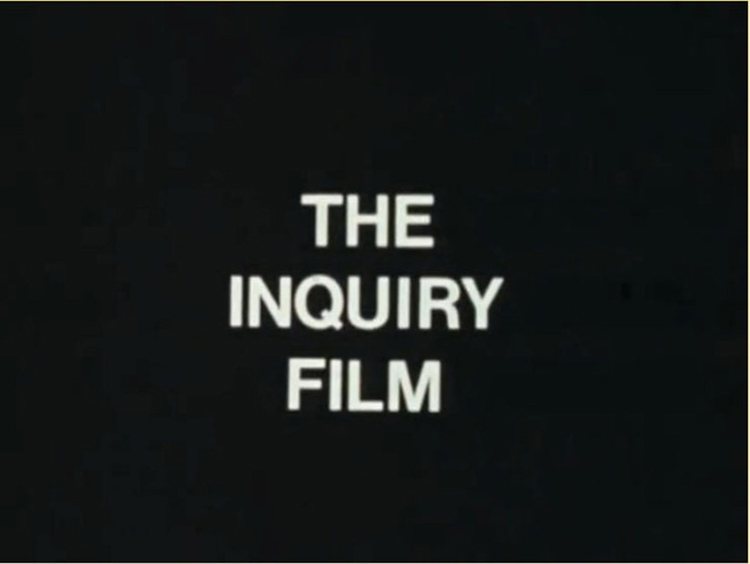 Monday, April 14 | 7-10pm
at Centre A, 229 East Georgia St.
Free Admission
As various pipeline debates continue to rage on in British Columbia, Centre A is honoured to screen the late Jesse Nishihata's Inquiry Film: A Report on the MacKenzie Valley Pipeline (1977) in conjunction with the Nikkei National Museum and Cultural Centre's current exhibition Jesse Nishihata: Visual Storyteller. An independent production, The Inquiry Film is considered one of Nishihata's most important works. Highlighting First Nations voices, this un-narrated documentary provides a visual report of the Mr. Justice Thomas R. Berger Inquiry into the social, economic and environmental impacts of a proposed pipeline in the Western Arctic region of the Mackenzie Valley.
Nishihata's Inquiry Film is a prescient film to screen, in terms of its representation of the artistic practice of a member of the Japanese Canadian community, and perhaps most importantly in its present contribution to a number of vital and ongoing conversations of relevance to the Asia-Pacific Region, of which British Columbia and Canada are key participants. Namely, how we work together through our colonial inheritance and, how, as cultural beings, we contemplate the opportunities and consequences of our energy choices.
Some opening remarks will be shared by Ms. Drew Ann Wake, a former CBC journalist who covered the MacKenzie Valley Pipeline Inquiry and acted as a researcher on Nishihata's Inquiry Film. Currently, she is curator of the Inquiry exhibit a travelling exhibit about the Berger Inquiry that offers a viewing opportunity to school groups in communities across Canada.
This event is occurring in collaboration with The Nikkei National Museum and Cultural Centre and the generous cooperation of Mr. Nishihata's family.
Please join us! Doors open at 6:30, screening begins at 7pm. Discussion to follow.
PRESS COVERAGE
"Jesse Nishihata Visual Storyteller", The Bulletin, April 2, 2014.