THUNDER IN OUR VOICES: Considering the Communication Techniques Emerging from the MacKenzie Valley Pipeline Inquiry Experience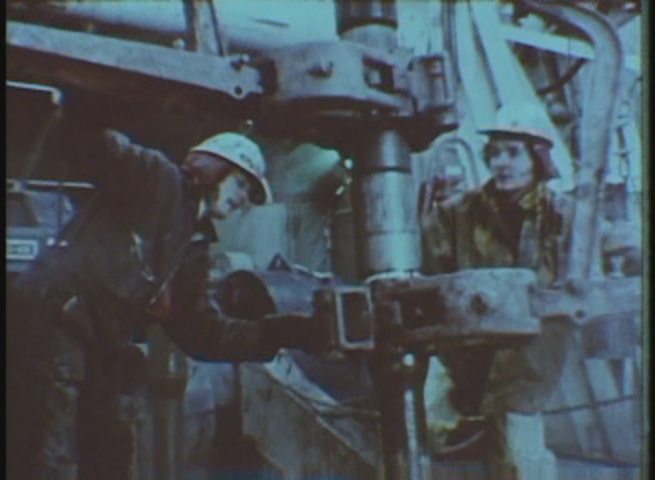 October 24 & 25, 2014
Organised by Drew Ann Wake and Tyler Russell
Free and open to the public
In the 1970s there was a proposal to put a natural gas pipeline through the MacKenzie Valley in Canada's North. At the time, Justice Thomas Berger was commissioned to conduct an inquiry to investigate the social, environmental and economic impacts of the project and to put forward recommendations. Conducting hearings in communities throughout the MacKenzie Valley and across the Canada's North, Justice Berger both listened to and heard what people had to say. The series of community consultations, organised by UBC Professor of Law Michael Jackson, were preciously captured on tape by celebrated documentary filmmaker Jesse Nishihata. Drew Ann Wake, a researcher on Nishihata's Inquiry Film, has maintained life-long relationships with the people she met during the Inquiry process. Valuing her personal relationships and driven by questions surrounding how the people of Canada's North can both be listened to and heard, in recent years, reflecting on the methodologies of her mentor Jesse Nishihata, Wake produced Inquiry – an exhibition and audio recording project that both collects and shares the voices, stories and perspectives of people across Canada's North. Recently, in collaboration with Amy Perreault of UBC's Centre for Teaching, Learning and Technology, Wake has been testing interactive media techniques for enhancing the capacity of Southern Canadian listeners' capacity to hear the stories being told by Northern elders.
This special two-day project consists of an examination of Drew Ann Wake's exhibition design practice, a keynote speech by Professor Michael Jackson, a presentation of Wake and Perreault's interactive media design work and a screening of Jesse Nishihata's Inquiry Film: A Report on the Mackenzie Valley Pipeline.
This is a timely presentation on a variety of fronts. In hyper-local terms it rests as a point of reference to those seeking to have their voices heard in the face of transformation/gentrification in Chinatown. In light of the Vancouver Art Gallery's recent collaboration with oil and gas pipeline stakeholders, Enbridge and the Chinese National Offshore Oil Corporation, it offers reflection on the ongoing, international conversation about art sponsorships' relationship to the artistic realm of possibility. Importantly, the project lends an opportunity to consider strategies for inter-cultural communication and understanding given the complexity of shifting power relationships and ongoing developments in the new international divisions of labour.
Schedule of Events
Friday, October 24th, 7pm
Keynote Speaker: UBC Professor of Law, Michael Jackson.
Presentation by: Drew Ann Wake and Amy Perreault
To RSVP for this event, please visit our EventBrite.
Saturday, October 25th, 4pm
Encore screening: Jesse Nishihata's Inquiry Film: A Report on the Mackenzie Valley Pipeline
Image Credit: Screen Capture from Jesse Nishihata's Inquiry Film