Centre B Studio Residency – Artists Talk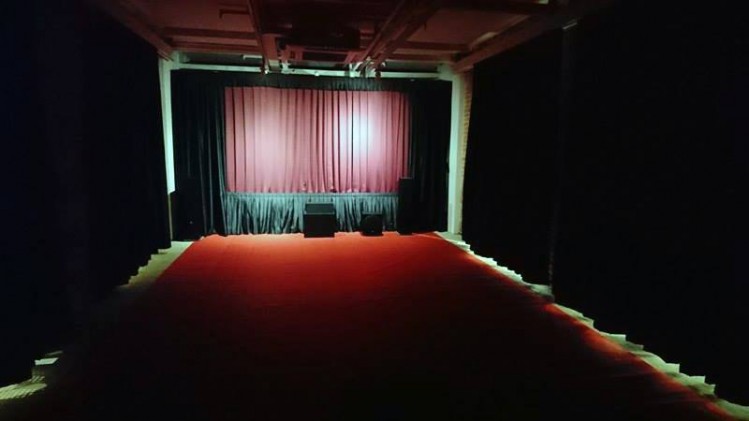 Centre B Studio Residency – Artists Talk
December 10, 4pm
Centre B, 1981 Main St
As we wrap up our inaugural Centre B studio residency, we invite you to join us as we catch up with artists-in-residence Byron Peters and Beverly Ho. Beverly and Byron are both art makers who are also engaged in social activism in Chinatown and the Downtown East Side.
This talk will be a casual event where the artists will share about their art making practices, their experiences over the last few months and the relationship between art and social action.
We would like to acknowledge that this residency takes place on the unceded territories of the Squamish, the Tsleil Waututh, and Musqueam Peoples and offer gratitude to Sam Lu and the Mondivan team for their generous support of this initiative.
Nothing is possible at Centre A without the generous support of our community. To contribute, please consider making a donation at: centrea.org/support
**image courtesy: Byron Peters, Added Value, 2016, a film score for a far-future documentary on surplus value, Installation at Oi!, Hong Kong
–
About the Centre B Studio Residency
Our inaugural, 2016 Centre B Residency supports the practice of two local artists engaged in work emerging from investigations of Asian-Canadian identity and the ongoing transformation of Vancouver's urban environment. Taking place from September to December 2016, this residency culminates in an artist talk on December 10th.
–
BEVERLY HO is a Chinese-Canadian artist based in and from Vancouver investigating her cross cultural settler identity through a mix of traditional and found materials. She is involved in community organizing in Chinatown with its elderly Chinese residents against gentrification and displacement.
Interested in signage, text, and language, Ho works through notions of meaning, message, and understanding. Her working process is intuitive and unpredictable, and she often subverts normalized Western tropes by creating her own landscapes and spaces. She makes in the muddy area that is her identity to address the thousands of years of Han Chinese history she carries. The disconnect Ho feels between her physical appearance and heritage because of nearly three generations broken off from tradition is a result of the Cultural Revolution and ensuing migration of her family. She is working in the past and the present, towards the future.
BYRON PETERS is a Vancouver-based artist and writer of Chinese-Canadian and European descent. His practice critically engages labour and materiality in the context of emerging technologies; economic imaginaries; prison education; and the effects of gentrification and displacement. During his residency at Centre B, Peters will be working with shifting geographies in Vancouver in relation to social histories of exodus and succession, and speculative notions of 'the crowd.'
His works take the forms of sound, video, sculpture, and writing, and have been presented at ICA Miami; The Southbank Centre, London; The White Building, London; The Asian Art Museum of San Francisco; The Elizabeth Foundation for the Arts, New York; and The Victoria and Albert Museum, London. His current project Added Value, an audio score for an unviewable film, will be exhibited at Oi, Hong Kong, in November 2016.
Mondivan is a forward thinking real estate development company based in Vancouver, British Columbia. www.mondivan.ca