Closing Performance: As Heavy as a Feather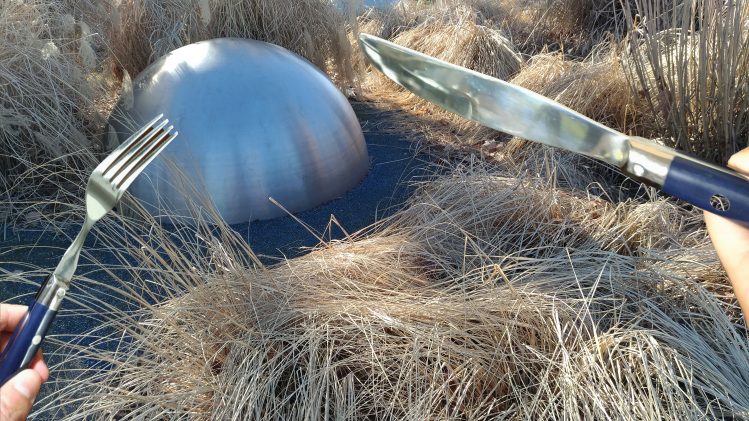 A Glass of Wine – Part II
Anchi Lin and Alanna Ho
February 11, 2017
Centre A
On the occasion of the closing of Chang En-Man's exhibition, As Heavy as a Feather, Anchi Lin will be performing Part II of her work A Glass of Wine with Alanna Ho.
A Glass of Wine – Part I is a video work with excerpts from a conversational exchange between Anchi Lin and Chang En-Man that occurred last November in Vancouver. The discussion revolved around the artists' shared perspective on their Taiwanese identity, indigeneity, displacement and Canada. A Glass of Wine – Part II will be a live performance between Anchi Lin and Alanna Ho. The performance continues Lin's extensive research on Chang's exhibition, reflecting on the multi-faceted experiences of identity, colonial history and dynamics between Settler and Indigenous communities. Lin's performance is a response to a book Chang included in her exhibition, The Taste of Ina, which collects the stories of young outcast Taiwanese Indigenous kids and the traditional recipes that were passed down to them by family.
A Glass of Wine – Part II will see Lin and Ho attempt to prepare a traditional familial dish from The Taste of Ina while experimenting with sounds, creating a space to examine the fluidity of identity by drawing on each performer's personal histories.
—
Anchi Lin is an artist of Taiwanese heritage who lives and works in Vancouver. Her work negotiates and interfaces with concepts such as language, identity, and cultural norms. Her heritage has served as a catalyst for her exploration of these concepts. Lin received a BFA in Visual Art from Simon Fraser University School for the Contemporary Arts.
Alanna Ho is an emerging visual artist, musician, composer and interdisciplinary performer. She is the founder of Rainbow Forecast Project, a non-profit community initiative. This project aims to share children's stories and generate contemporary art engagement by collaborating with their own creative ideas to produce large scale works.