Artist Talk: Mehran Modarres and Qahraman Yousif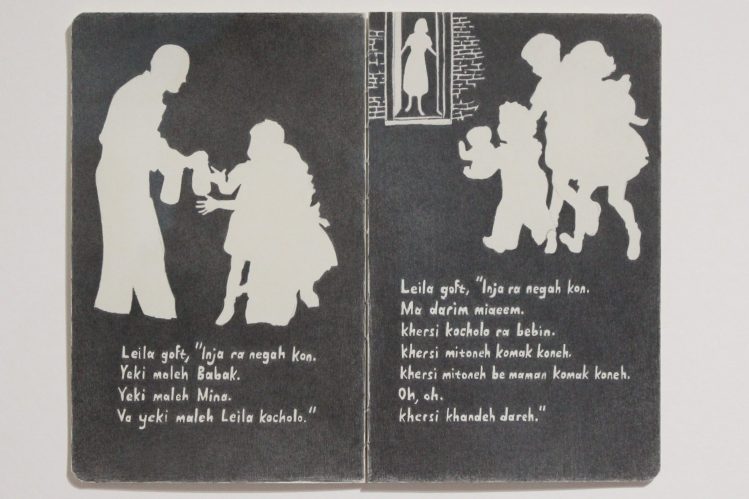 Artist Talk: Mehran Modarres and Qahraman Yousif
Centre A
May 6, 2017, 3 pm

Join us this Saturday at 3pm, for a pair of artist talks by Mehran Modarres and Qahraman Yousif. Modarres and Yousif will be speaking about their respected practices and the works included in SPRING EXHIBITION.

We would like to acknowledge that this talk takes place on the unceded territories of the Squamish, the Tsleil Waututh, and the Musqueam Peoples.


—


Mehran Modarres is a visual artist and educator living in Vancouver, BC. Her practice investigates notions related to preservation and loss of cultural identity by exploring the degradations and disruptions of translation, migration, and cultural displacement. She received her BFA in Visual Art and BA in Art Education from the University of British Columbia. Modarres is a graduate candidate of Emily Carr University of Art + Design's Low-Res Master's Program. Her works have been exhibited at Cityscape Art Gallery, North Vancouver, and in several group exhibitions at Surrey Art Gallery, and recently at the Concourse Gallery as part of the graduate interim exhibition at Emily Carr University.

Qahraman Yousif is a Kurdish artist and activist born in Syria in 1964. He studied history at Damascus University and holds a Bachelor of Fine Arts in Visual Arts from the University of the Fraser Valley. An active poet and writer, he was Chair of Kurdish Theater Association, Buhar, and one of the founding members of Syrian Student Theater in Al Hasakh province. His most recent installation, Lodge 179, is a work based on his first-hand experience as a prisoner following his arrest in Syria 1992. Memory is the main source of most of his artworks; wherein he addresses both what is cruel and painful, as well as the bright and beautiful. He does not limit himself to one medium, as he believes that the idea defines the materials necessary for the artwork. He is a member of the Cyprus Artists Association (Skala) and has had several art exhibitions in Syria, Cyprus, and Canada.