BAD FLAVOUR, WONDERFUL TASTE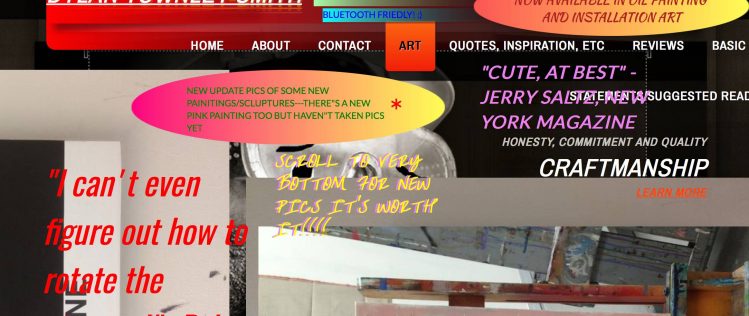 BAD FLAVOUR, WONDERFUL TASTE
Daniel Hoffman, Marisa Kriangwiwat Holmes, Wen Wen (Cherry) Lu, Dylan Townley-Smith, and Shahin Sharafaldin,
and a talk by RJ Basinillo

Curated by Shizen Jambor

June 24 – July 21, 2017
Opening Reception: June 23, 2017, 7pm
Talk by RJ Basinillo: July 11, 8pm
Gallery Hours: Tuesday – Saturday, 12-5pm
This exhibition takes place on the unceded Coast Salish territories of the Musqueam, Squamish, and Tsleil-Waututh peoples.

As a part of our fourth annual curatorial skills development mentorship programme, Centre A is pleased to present Bad Flavour, Wonderful Taste, an exhibition curated by this year's mentee, recent Emily Carr graduate Shizen Jambor and features works by fellow recent graduates Daniel Hoffman, Marisa Kriangwiwat Holmes, Wen Wen (Cherry) Lu, Dylan Townley-Smith, and Shahin Sharafaldin.
In her exhibition Shizen invites the participating artists to examine modes of presentation that service lucroforming. A term coined by China Mieville, lucroforming refers to "a politico-geo-transformative agenda to make our entire planet, including at the semiotic level, the most fecund biome possible for capital." Lucroforming transpires in Vancouver as the production of luxury condos, as expensive 3rd wave coffee shops and high-end restaurants, and the overall branding of the city as "one of the best places to live". Branding functions to present something as more than its regular purpose, aligning the thing with an entire accompanying lifestyle. This function enables the abstraction of value, and consequently justifies the inaccessibility of pricing. With sculptures, installations, and images, each artist investigates the branding structures of taste production, and the implicated ideologies they seek to mask. Land, food, and identity are reduced to a series of surfaces to cultivate desire by the lucroformatic Branding of the World™, a process by which space is made into an infrastructure aimed at encouraging capital growth, not community. The artists here bring attention to lucroformed facades that abstract value, justify enclosure, and create nests for raising capital.
–
RJ Basinillo is a writer who hasn't published anything in years. Born at Vancouver's Grace Hospital in 1988 towards the end of a long hot summer, he has lived in Vancouver ever since. RJ used to play basketball with acclaimed Vancouver artist Jeff Wall. His most recent work involves cursing out heads of state and captains of industry on social media. Some of his influences include: the short fiction of Donald Barthelme, Leonard Michaels, and Deborah Eisenberg; the poetry of Elizabeth Bishop; the music of Ornette Coleman; the paintings of Kerry James Marshall; the sculpture of Brian Jungen; and the YouTube channels of Ballislife, Ballervisions, Hometownhoops, and Hoopmixtape. RJ is currently working a construction gig with a boutique framing company on houses very few Vancouverites could ever afford.
Daniel Hoffman is an artist from Sooke, BC. His practice currently focuses on sculptural installations, through which he aims to create sensorial experiences with the intention of inspiring growth and change. Hoffman collaborates with nature, initiating works with the intent to allow for the plants he involves to intervene in his constructions. Driving his practice is an interest in speculative worlds that fuse past methodologies with modern technologies. Interested in both chance and necessity as catalysts for production, Hoffman creates rudimentary objects that point to these mothers of invention. His works evoke sensations proposing a past or possible near future.
Marisa Kriangwiwat Holmes is a Hong Kong born, Richmond based artist. Her work traces how the continued production and dissemination of media function both to express and reproduce cultural power dynamics. Treating images as objects and loaded indexes, Holmes' artistic practice plays with the public's preconceptions of social conditioning. By using these mediums to activate her concerns, Holmes challenges her learned desire to participate in the hegemony of Western art.
Wen Wen (Cherry) Lu is an emerging artist interested in installation, sculpture, and painting with dabblings in film, animation, book art, print, digital, and web works. She thinks of her practice as a conceptual dance where each movement requires its own set of research and material choice. Wen Wen often gravitates towards exploring the hidden, the small, and the in-between. In the metaphor of dance, she finds the possibility between one movement to another more intriguing than the arrival of a finale. She has left her trace through exhibitions at Concourse Art Gallery, UBC Student Nest, Jericho Beach, New Westminster Museum and Gallery, Access Gallery, and Burnaby Art Gallery. She is a recent graduate of Emily Carr University with a Bachelor in Visual Arts. Wen Wen is also an art teacher to a few vibrant groups of kids ages three to eighteen; they and those around her know her as Cherry.
Shahin Sharafaldin is a first generation Canadian of Romanian and Iranian descent born in Vancouver. His artmaking practice deals with representations of contemporary queerness. Although separate, his painting and curatorial practices are analogous, uniting to inform each other. Sharafaldin is passionate that queer culture exists in multiplicity, and he is thus invested in disrupting the tendency within queer culture to represent itself as a unity, and the homogeneity this representation engenders. He seeks to represent contemporary queerness through an intersectional lens, maintaining that this is the only way it should be conveyed, in all its complexities and nuances. Sharafaldin illuminates how race, class, nationality and gender (among others things) influence our queer practices and understandings. He does so with the intent to open up space for understanding of the intricacy and diversity of human experience, and thus combat the silencing of human experience that results from a society built through the violently naturalized means of heteropaternal colonialism.
Dylan Townley-Smith is an artist working predominantly in painting and sculpture. His practice is informed by the visual and social culture of post-war American consumer industry, the semiotics of advertising, and the sanctity of ritual embedded in everyday commodities. His works are a part of several private collections in Vancouver, Los Angeles and New York.

This exhibition, a part of Centre A's Curatorial Skills Development Mentorship programme is generously supported by John Gan.