Vending Experiment #1 @ Chinatown Night Market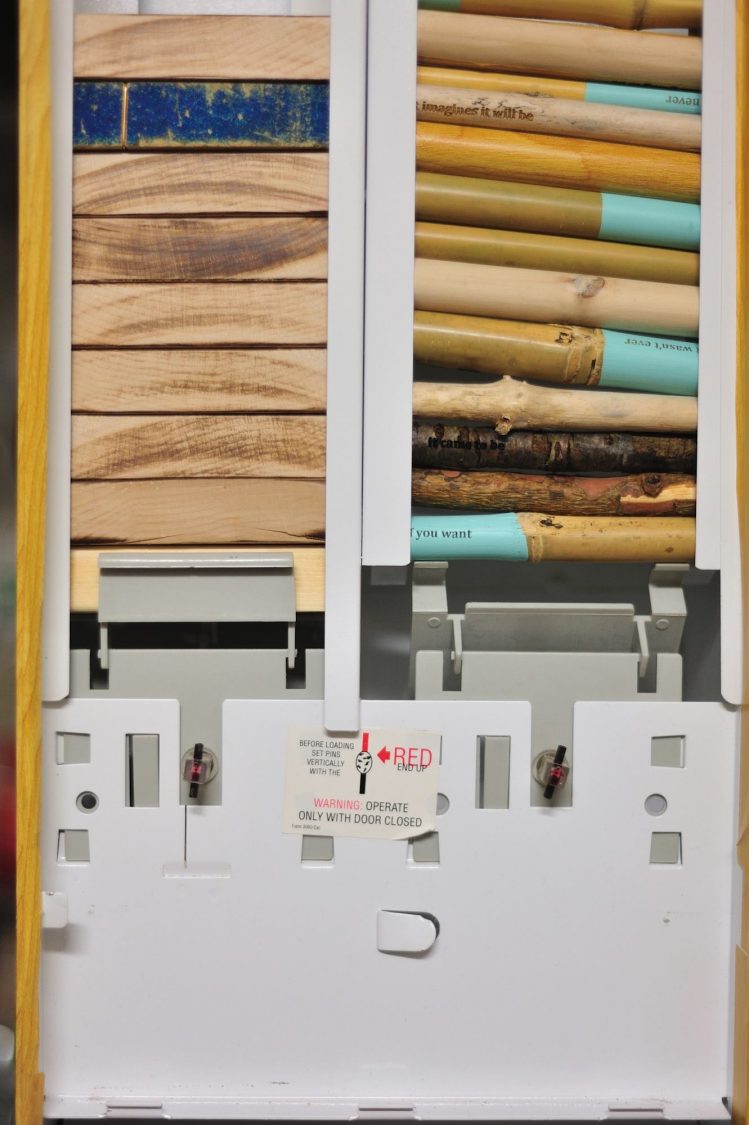 Vending Experiment #1 @ Chinatown Night Market
Underground Assembly
June 9 – 11, 6-10 pm
Please join Centre A at the Chinatown Night Market, where we will be hosting various events and projects by artists and curators every Friday, Saturday, and Sunday from 6-10 pm, from May 26 – September 3.
This week we will be hosting local Chinatown/DTES artist collective Underground Assembly.
Underground Assembly's repurposed vending machines in 'Vending Experiment #1', disrupt conventional notions of gallery spaces and art economies. Within these small containers, artists subvert roles and expectations, mediating their roles as artists, curators, business owners and fabricators. Satirizing the business of art and the quick and mass production of many items, these cultural dispensing machines sell affordable and consumable artworks including (fan)zines, tiny sculptures, text art, drawings, handmade toys and other creations.
–
Underground Assembly is Juan Cisneros, Denise Holland and Pippa Lattey. Cisneros, Holland and Lattey graduated from Emily Carr University of Art and Design in 2016 and began sharing a studio in the Downtown Eastside shortly after. Their projects use sculptural, illustration and publication elements to create reflective
Juan Cisneros Neumann was born in México D.F. (currently renamed Ciudad de México). He spends his time searching for fresh tortillas and chiles in Vancouver B.C. Canada, which tends to be a futile activity. His love and passion for drawing have led him through a continual exploration with the medium, be it animation, photography, sculpture, food and installation.
Denise Holland is a Canadian artist who lives and works in Vancouver. Using predominantly sculpture and text, she often turns ideas literally upside down, inside out and backwards to see them in a different way. Holland seeks to disrupt the original meaning of objects in order to draw attention to alternative views.
Pippa Lattey is an artist working out of Vancouver. Her sculptures display an economy of form punctuated with surges of colour, movement and sound. Lattey selects materials and found objects for their formal qualities and emotional appeal: party balloons, christmas decorations, textiles, food.
This project is funded in part by the DTES Small Arts Grants Program and Vancouver Foundation.