To My Unborn Child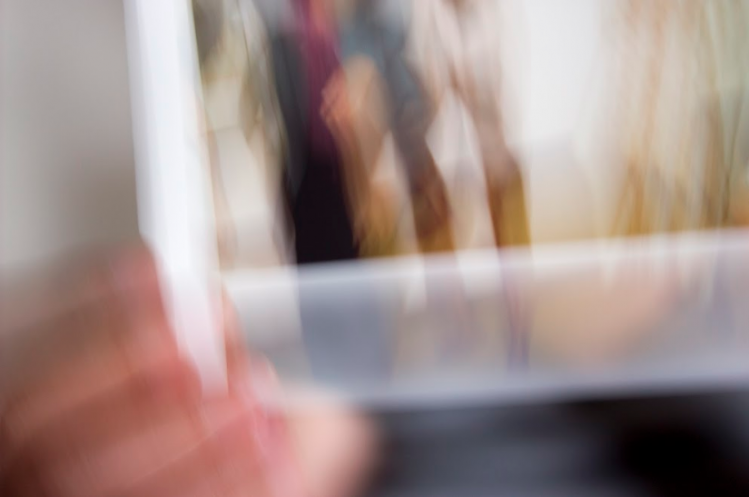 To My Unborn Child
Wen-Li Chen
Hosted by the Richmond Art Gallery
Curated by Tyler Russell
September 14 – November 10, 2018
Talk and Tour with Curator Tyler Russell: September 13, 6-7pm
Opening Reception: September 13, 7-9pm
Richmond Art Gallery Hours: Monday to Friday, 10am-6pm
Saturday & Sunday, 10am-5pm
The Richmond Art Gallery is located in the Richmond Cultural Centre at 7700 Minoru Gate, Richmond, BC
This exhibition takes place on the unceded Coast Salish territories of the Musqueam, Squamish, and Tsleil-Waututh peoples.
Centre A is excited to present To My Unborn Child, Taiwanese artist Wen-Li Chen's first exhibition in Canada. The exhibition is hosted by our generous partners the Richmond Art Gallery.
How does one generation speak to the next? How do aspirations, traumas, and traditions cross the membrane from parent to child? What is the nature of knowledge transmission in matrilineal communication?
Wen-Li Chen, whose practice focuses on matrilineal/mother–daughter/grandmother–granddaughter communication, memory, and processes of identity loss and formation, examines these questions in her new work, To My Unborn Child. A dynamic multi-media installation featuring video, light, and book-making, To My Unborn Child struggles to consider what can be held on to and what might be lost in this transmission between generations. What is the texture and form of memory? Beyond mere text and toward the embodied and highly personal, when memory is transferred from mother to child through the womb, what is its form? How is it felt? How is it held? How does the child feel it? Can it passed on? What new shapes accrue?
A woman of Kavalan–Sakizaya descent, Chen is the holder of important and endangered cultural memory. Her grandmother's practice of secret Kavalan rituals with other Kavalan women late at night, as the anthropologists came to conduct interviews and treated her grandmother as someone very special, gave her a glimpse of a world that she is heir to. But how much does she hold—how much can she hold? How much can be passed on?
The Kavalan, an Indigenous people of Taiwan, have over the last 4+ centuries experienced land loss and cultural assimilation as a result of incursions from Qing invaders, Japanese colonizers, and others. By the end of the 19th century, they were ultimately pushed to live among the Amis, another Indigenous group in Taiwan, able to partially hold on to Kavalan language and some traditions, but being separated from their land. Overlooked during Taiwan's shift toward multicultural and inclusive policies, the Kavalan only gained official recognition as an Indigenous people in 2002. Perhaps a corollary narrative in British Columbia is Canada's pushing of the Sinixt or Arrow Lakes First People from their lands over the course of the late 19th and early 20th centuries while state authorities declared them extinct and left them to live among the Confederated Tribes of the Colville, only to finally begin, in recent years and through great struggle, to regain some form of recognition in Canada.
Chen, who is also half Han-Chinese, only learned of herself being Kavalan at the age of 12 and did not begin to acquire some knowledge of Kavalan traditions until the age of 30. She is now living as a global woman, displaced from her lands and now residing in North America, but acting as a holder of her traditions and culture.
To My Unborn Child derives from the artist's research, sourced from family archives, household objects, conversations with family and friends, official government documents, recent documentation of her village's infrastructure, newspaper articles, forgotten textbooks, and didactic historical texts. Chen presents her findings as a conversation with her unborn child, using experimental image-making processes that, in her words, imagine "how the child is going to experience life as her mother did, learning something lost and missed in fragments and blurry pieces. When the baby is inside the womb, she can only experience the world through blurry light and sound through the fetal membrane. This resembles the way I have grasped, collected, and gathered fragments of memory and history from personal experience and everyday life in order to understand and learn about what Kavalan means."
The installation features digital and analog projections that overlap somewhat haphazardly with heat-transferred images on cotton sheets. "The result," Chen states, "was to project and, in projecting, catch onto the myriad concerns I have about how future generations of Indigenous descendants will cope with the unstoppable changes that make the continuity and perseverance of culture and identity complex."
To My Unborn Child also collects Chen's research in a Zu Pu, or genealogy book, to be passed on to her unborn child. The Zu Pu, a kind of formal record keeping, is a nod to the Han Chinese side of the artist's family tree. "Indigenous people don't keep written records," she explains. "They pass on knowledge orally, according to a system of loyalty and trust."
Wen-Li Chen is an artist based in Taiwan and the United States. She holds a Masters of Design in Photography from the Glasgow School of Art and has exhibited her work in Singapore, Taiwan, the United Kingdom, and the United States. She is founder and executive director of FOGSTAND Gallery & Studio, based in Hualien, Taiwan and St. Paul, Minnesota.
Concurrent to this exhibition at RAG, Centre A will be presenting Ho Rui An: Sun, Sweat, Skirt, Fan at its own Chinatown location, at 268 Keefer Street. The exhibition runs from September 7 – 29, 2018.
This exhibition would not have been possible without the efforts and cooperation of the whole Centre A and Richmond Art Gallery teams, in particular Nan Capogna, Matthew Brown, Godfre Leung, and Joni Cheung.