Thomas Lin & George Ho: Intersection – Two Cities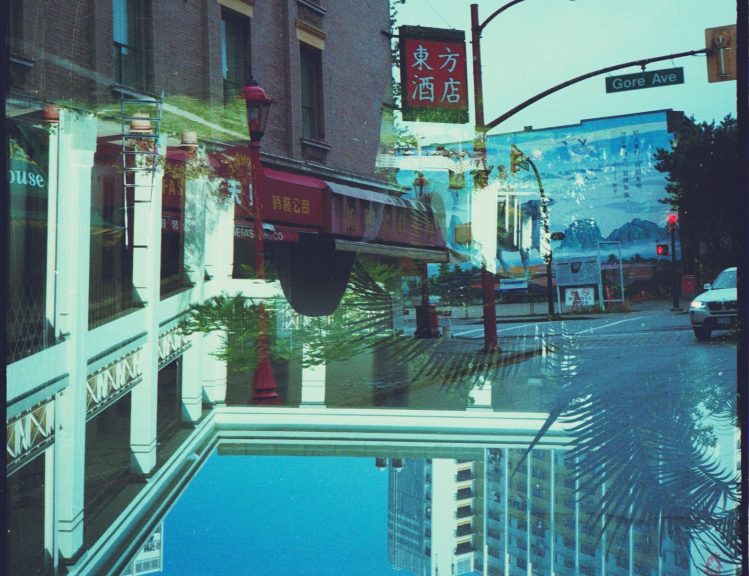 April 26 – June 4, 2019
—
Intersection-Two Cities is an ongoing collaboration by photographer Thomas Lin (Hong Kong) and installation artist George Ho (Canada). Comprised of a series of poetic tête-bêche images where the urban landscape of Hong Kong and Vancouver merge and blur, the exhibition traces a transpacific partnership of thirty years even as it meditates upon questions of memory, history, and chance.
This project was inspired by Yichang Liu's influential novel, Intersection (1972)
—
Special Events:
Opening Reception: April 26, 2019 | 7-9pm
*Artist in attendance
—
Thomas Lin carries out conceptual photography. The principal theme in his works is the relationship among time, history and fate. With attention to the history of photography and careful combination of processes, he builds a body of works as a dialogue between contemporary and historical perspectives on everyday life.
George Ho began to develop an interest in multimedia arts in Hong Kong in the 1980s and he later moved to Canada to further his studies in the 90s. He acquired a Master of Fine Arts in University of Victoria and built up a body of work which involved dreamy images and high technology. Currently stationed in Vancouver, George is continuing to create formally eccentric sculpture and installation for exhibitions in North America and Asia.
—
Accessibility: The gallery is wheelchair friendly. If you have specific accessibility needs, please contact us at (604) 683-8326.
This exhibition takes place on the unceded territories of the Musqueam, Squamish, and Tsleil-Waututh peoples.