Film Screening: All Our Father's Relations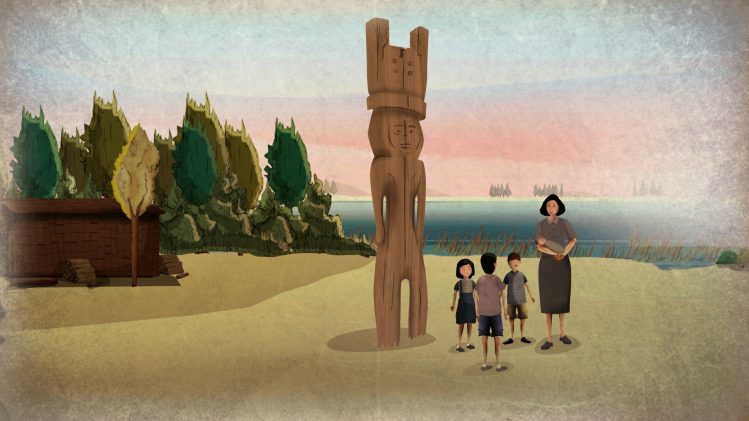 As part of (dis)location (dis)connect (dis)appearance, Centre A will be hosting a film screening of All Our Father's Relations on Tuesday, July 23rd from 7:00-9:00pm. Come early to join us for refreshments and the Centre A Annual General Meeting from 6:00-7:00pm.
—————————————————————-
Schedule of events:
6:00 – 7:00 pm – Centre A AGM
7:00 – 8:00 pm – Screening of All Our Father's Relations
8:00 – 9:00 pm – Panel discussion
—————————————————————-
About the Film: 
All Our Father's Relations tells the story of the Grant siblings who journey from Vancouver to China in an attempt to rediscover their father's roots and better understand his fractured relationship with their Musqueam mother. Raised primarily in the traditions of the Musqueam people, the Grant family and their story reveals the shared struggles of migrants and Aboriginal peoples today and in the past. 
This film helps to record and revitalize the interconnected histories of Chinese Canadian and First Nations relations along the Fraser River in British Columbia. Dating as far back as the 19th century, relations between Chinese and First Nations in Canada were often respectful and mutually beneficial; both peoples supported one another in the face of marginalization and racism.
Stay tuned! Panelists will be announced at a later date. 
—————————————————————-
Accessibility: The gallery is located on the second floor of the Sun Wah Centre, and accessible by elevator. Accessible washrooms are available. If you have specific accessibility needs, please contact us at (604) 683-8326.
Centre A acknowledges that this exhibition takes place on the traditional, ancestral, and unceded territories of the Musqueam, Squamish, and Tsleil-Waututh peoples. We respect, honour and give thanks to our hosts.