Haruko Okano's Homing Pidgin Workshop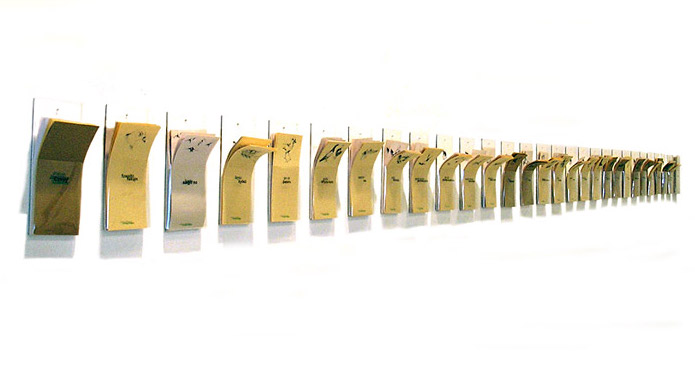 Saturday, December 7, 2019, 1 – 4 PM
—
Homing Pidgin, a project by Centre A's current artist-in-residence Haruko Okano, uses the Carrier Pigeon as its symbol. It introduces visitors to words and phrases she has recovered from a hybrid language that Japanese Canadians developed and spoke during the late 1800s and early 1900s. Through printed handouts and magnetic strips, along with a small table, chairs, and place settings, we are encouraged to learn a little of a lost oral transition. This workshop invites participants to find one transition word (pidgin, slang or creole, for example), the mother tongue in which it is found, and what it means in English.
Free / By donation. No registration is required.
---
Accessibility: The gallery is wheelchair and walker accessible. If you have specific accessibility needs, please contact us at (604) 683-8326 or [email protected].
Centre A is situated on the traditional, ancestral, and unceded territories of the Musqueam, Squamish, and Tsleil-Waututh peoples. We honour, respect, and give thanks to our hosts.