the world is as soft as a volcano: a moving composition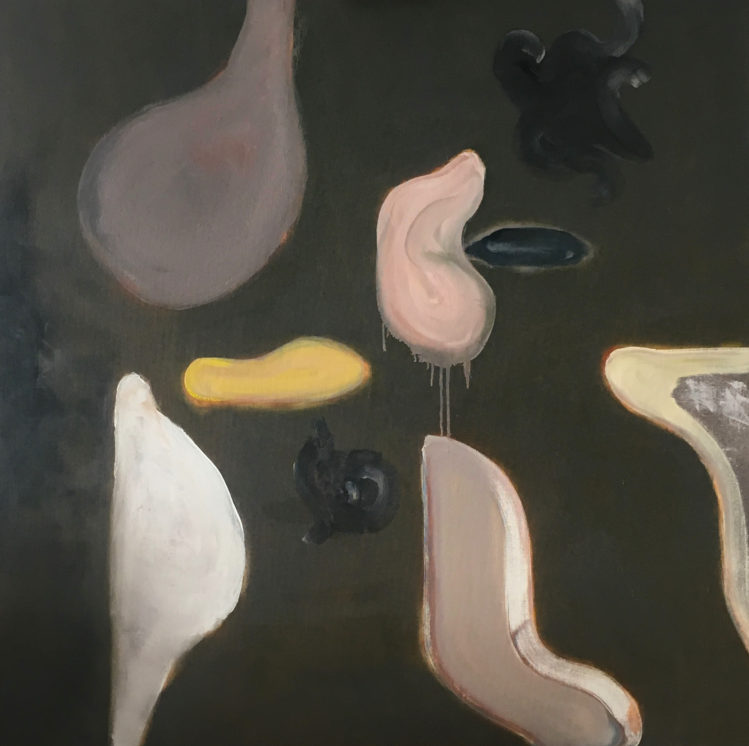 Lam Wong, the world is as soft as lace (detail), 2018, painting. Courtesy of the artist.
Lam Wong: the world is as soft as a volcano: a moving composition
—
January 24 – March 14, 2020
—
Read an interview with Lam Wong about the exhibition here:
centrea.org/2020/04/lam-wong-interview
—
Opening Reception: Thursday, January 23, 2020, 6 – 9 PM
Curatorial Tours: Saturday, February 15, 1 – 3 PM, or by appointment 
Unit 205, 268 Keefer Street, Vancouver, BC
—
Expressed in painting and installation, 'the world is as soft as a volcano: a moving composition' by Lam Wong encompasses personal struggles and familial experience as agents of introspection. A collection of Wong's recent works and part of his ongoing research into the notion of "emotional refuge", the project delineates a delicate and hidden sense/state of being, communicated through the aftermaths of traumas, sufferings, and griefs. Over the course of the exhibition, the artworks will be rearranged once a week as an evolving cartography of sentiments in accordance with instructions given by the artist.
Lam Wong is an artist, designer and curator based in Vancouver, BC. An immigrant from Hong Kong during the 1980s, Wong studied design, art history and painting, both in Alberta and British Columbia. He is currently practicing painting and tea-related artwork as his main media. Wong sees art-making as an ongoing spiritual practice. His main areas of interest lie in the perception of reality, the meaning of art, and the relationships between time, memory and space. He is currently Artist-in-Residence at the Dr. Sun Yat-Sen Classical Chinese Garden. Lam has lived and worked in Vancouver since 1998.
Curated by Henry Heng Lu
---
Accessibility: The gallery is wheelchair and walker accessible. If you have specific accessibility needs, please contact us at (604) 683-8326 or [email protected].
Centre A is situated on the traditional, ancestral, and unceded territories of the Musqueam, Squamish, and Tsleil-Waututh peoples. We honour, respect, and give thanks to our hosts.
Download a copy of the Exhibition Overview (Chinese) HERE (Translator: Ketty Haolin Zhang).