Centre A Listens: The Sounds in the Diasporas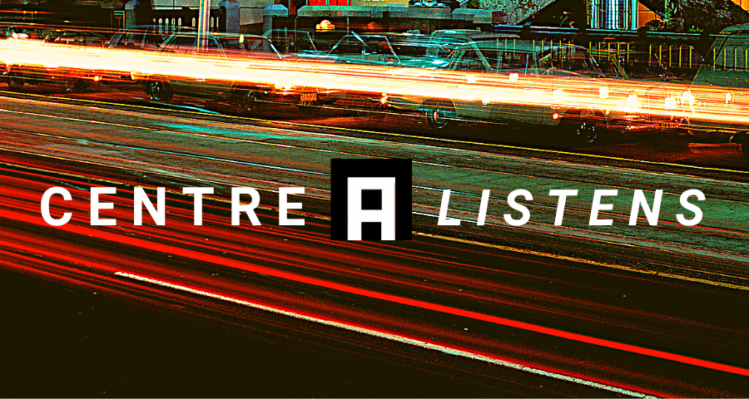 Music plays an influential role in how we express ourselves and shape our identities. From adolescence to adulthood, our memories can be linked to the sounds that chronicle our lives.
Tune in with the Curatorial Team at Centre A as we explore diverse tracks, melodies, performances, and everything in-between. The "Centre A Listens" playlist encompasses memorable hits and visual art influences that have inspired generations and evoked cultural memories of the Asian Diasporas. From Avant-garde Japanese techno to Mandarin pop to Tamil hip-hop, we would also like to celebrate the works of music and moving image makers who have influenced us from the Asian Diasporas.
Additionally, through sharing sound and performance works by past exhibiting artists here at Centre A that have inspired our programming, we look forward to growing this library and yours too.
The list will be updated weekly or bi-weekly.
Facilitated by Hana Amani.
What are we listening to at Centre A?
1. Mohammed Rafi, Khoya Khoya Chand (1960)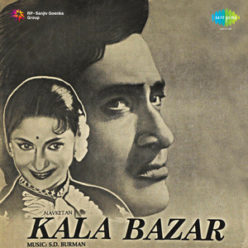 Listen HERE.
With a career spanning nearly four decades, Mohammed Rafi is one of India's most influential musicians. Ranging from timeless Bollywood tracks to Qawwali music (a traditional form of Islamic Sufi music), to classical religious and devotional Indian music, Rafi was revered for his wide range of vocals and vocal versatility within the Indian music industry. He could also sing in multiple languages such as English, Farsi, Arabic, Sinhala, Creole, and Dutch. In 1960 the film Kala Bazar was released featuring Rafi's song Khoya Khoya Chand, a hit single that remains a music staple among many avid listeners of Bollywood music.
2. Raja Kumari, Bindis and Bangles (2020)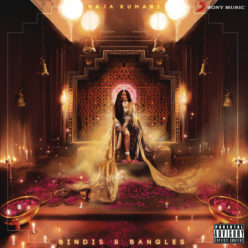 Listen HERE.
Raja Kumari is an Indian American rapper, songwriter, and singer from Claremont, California. Influenced by genres such as dance, west coast hip-hop, and rap, Kumari creates diverse and culturally hybrid tracks. Through her music, Kumari wishes to make Indian music and culture more accessible to western audiences and members of the Indian diaspora, particularly the younger generations. Kumari is also an enthusiastic Bollywood fan as seen in the artistic direction and approach of many of her music videos. From an early age, Kumari was trained in classical Indian dance and continues to incorporate these techniques into her performances and choreography. Her hit Bindis and Bangles, for instance, is a song that reflects on being rooted in tradition while looking forward to the future.
3. Cartel Madras, Goonda Gold (2019)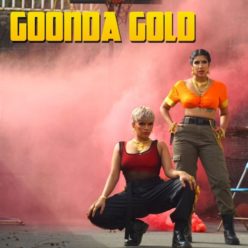 Listen HERE.
Embodying Tamil hip-hop, feminism, and reflections on diaspora, Cartel Madras is a Canadian sister duo made up of Chennai-born Eboshi and Contra. Self-identifying as queer, the two sisters strive to break the patriarchy and inspire women of colour to fight for their voices and agencies through both their music and activism. In their songs, they tackle themes of identity, diaspora, and sexuality and continuously advocate for the rights and freedoms of minority voices. They are known for their mesmerizing and fierce live performances. They recently released their latest EP "Age of the Goonda," which features the single Goonda Gold, a song dedicated to empowering audiences within the queer and POC communities.
4. Sean Paul, I'm Still in Love with You (2002)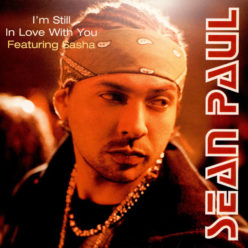 Listen HERE.
Recognized as one of the most influential pioneers of Jamaican dancehall music, Sean Paul continues to inspire and influence many listeners in the diasporas today. However, not many know that Sean Paul is not only of Jamaican descent but is also of Chinese descent on his mother's side. With a career spanning over twenty-five years, Sean Paul has changed and innovated the genres of dancehall, reggae, hip-hop, R&B, and dance-pop. In 2002, he released his hit single I'm Still in Love with You featuring vocals by the singer Sasha. The song reached the top ten in multiple countries throughout Europe.
5. China Black, Searching (1992)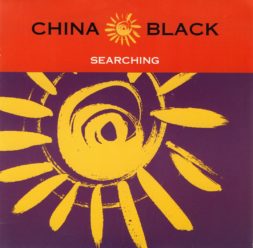 Listen HERE.
China Black was a British pop-reggae duo active during the early 1990s, consisting of songwriter, record producer, and musician Simon Fung and singer-songwriter Errol Reid. They became known for their mixing of gospel, dance, pop, and reggae beats. China Black celebrates the evolving sounds of traditional gospel choir in contrast to popular dance beats and rhythms of the time. The name China Black is a play of the band member's heritage: Simon Fung is British Chinese and Errol Reid is of Jamaican heritage. In 1992 they released Searching which stayed number one on the reggae chart in the U.K. for consecutive twelve weeks and re-released the single in 1994 which also rounded up a successful performance in the charts. Searching continues to be a cult dance classic to many of the Asian and African diasporas residing in both North America and Europe today.
6. Lee Michelle, Without you (2014)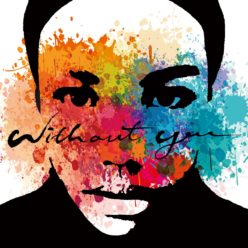 Listen HERE.
In 2011, the world was introduced to Lee Michelle, a South Korean singer born to a Korean mother and African American father, who auditioned in the first season of the South Korean reality TV competition series "K-pop Star." Lee is recognized for her powerful voice and wide range of vocals. Throughout high school, Lee Michelle faced much racism and discrimination from her school mates due to her biracial identity. She depicts this experience of being bullied as a child in her hit single Without you from 2014. The video of this song features a young girl who plays the biographical role of Lee, who encounters racially discriminatory slurs and graffiti as well as attempts to whiten her skin in one of the scenes. Lee Michelle challenges the notion of beauty in the K-pop industry whose beauty standards are often non-inclusive and are otherwise quite commonly linked with plastic surgery and western standards of beauty.
7. Jero, Umiyuki (2008)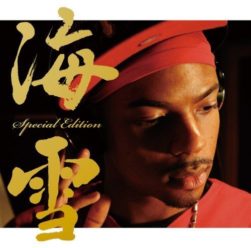 Listen HERE.
Jero is an American Enka singer of African and Japanese descent. Enka is a popular Japanese music genre that stylistically resembles traditional Japanese music. It was transformed, however, during the postwar years into a form of sentimental ballad music, considered as Modern Enka. Influenced by the Enka records of his grandmother (originally from Yokohama) Jero developed an interest in Enka and eventually moved to Japan and took part in various singing competitions. He is the first Japanese-Black singer to perform Enka in Japanese music history and has contributed to the local Tokyo and Shibuya music scenes through his combining of R&B, hip-hop, and Enka. Umiyuki, released in 2008 and reminiscent of the 1990s hip-hop and Enka, is Jero's first single and remains a unique and beloved track in the Afro-Asian diaspora. Jero was awarded Best New Artist at the 50th Japan Record Awards in 2008.
8. Jhené Aiko, Eternal Sunshine (2014)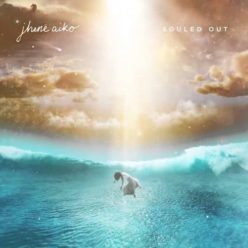 Listen HERE.
Jhené Aiko is an American singer and songwriter of African, Asian, Latin and European descent. Incorporating genres of psychedelic R&B, soul, and elements of electronica, Aiko composed the album "Souled Out" in 2014 which explores the story of a woman going through the cycle of heartbreak, confusion and depression before growing and gaining enlightenment from the experience. The single Eternal Sunshine from this album navigates sentimental and nostalgic moments in Aiko's life leading up to a tragic death in her family. From using melodies of soul music to the sounds of crystals Aiko composes ambient and soothing tracks that she intends to help listeners feel a sense of healing. Aiko is seen as a pioneer as a voice of women of Afro-Asian descent in R&B.
9. Toro y Moi, Girl Like You (2017)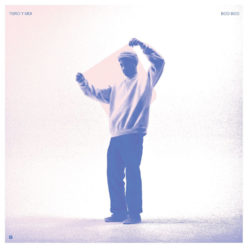 Listen HERE.
Toro y Moi is an American singer, songwriter, and record producer of mixed heritage, whose mother is Filipino, and father is of African descent. He is known for his influences over Chillwave, a music genre that emerged in the early 2000s and continues to attract avid audiences across the internet. It encompassed a dreamy retro pop sound and its signature escapist lyrics. In 2017, Toro y Moi released the single Girl Like You. Toro y Moi is popular among many of the Asian and African diasporas in North America and continues to push boundaries and experiment with the mixing of music genres, from Psychedelic rock to R&B and funk. Toro y Moi is not only a musician but also a part-time graphic designer, designing most of his album covers. His music also explores the life of being a freelancer and millennial creativity in the internet age. 
10. Nujabes, Who's Theme (2004)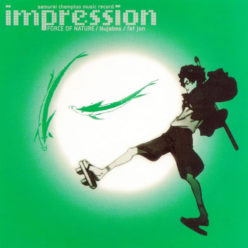 Listen HERE.
Jun Seba, also known as Nujabes, was a Japanese record producer, DJ, Composer, and arranger who mixed jazz and hip-hop samples to create his signature atmospheric hip-hop tracks. Nujabes is considered one of the pioneering godfathers of early emerging Lo-fi hip hop. One of Njuabe's most prolific and notable works is the collaborative soundtrack with the anime hit series Samurai Champloo. An adventure Anime that is set in an alternate Edo-era anarchist Japan against the backdrop of a contemporary hip-hop soundtrack, composed by Nujabes. The track Who's Theme featuring Japanese singer Minami was one of the soundtracks most memorable and beloved by many anime fans of the Asian diasporas. Mixing atmospheric west coast hip-hop samples with Japanese lyrics, Nujabes creates mellow, nostalgic sounds that continue to influence many Lo-fi hip hop artists.
11. Yoko Takahashi, A Cruel Angel's Thesis (1995)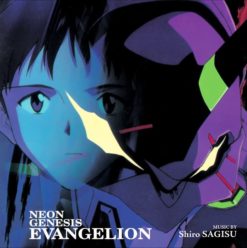 Listen HERE.
Anime is a phenomenal part of our storytelling and pop culture; what is essential to any anime is the soundtrack, which creates the ambiance and can influence millions of fans across decades. One of the most well-known opening theme songs in anime is the song A Cruel Angel's Thesis for the series, Neon Genesis Evangelion. Combining a mix of J-pop and funk, A Cruel Angel's Thesis was one of the first anime songs to be composed of a very philosophical use of lyrics and language. Initially, the song producers intended for the song to follow a formula more similar to classical music. However, the team changed direction while still maintaining the lyrics to better suit the mid-1990's anime audience. The vocals were sung by Japanese singer Yoko Takahashi. Ever since the release of the song more than twenty years ago, Takahashi has influenced an ever-growing body of fandom from both Japan and the Asian diasporas. Neon Genesis Evangelion cements its status as one of the most iconic anime series with A Cruel Angel's Thesis being one of the most sung karaoke songs of all time.
12. Kenji Kawai, Making of Cyborg (1995)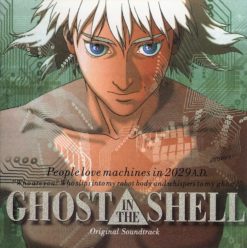 Listen HERE.
In the late 1980s Ghost in the shell made its way into pop culture through its manga series and then went on to be a well-celebrated pioneering anime in the genres of cyberpunk and science fiction. Exploring the relations between humans and technology, Ghost in the shell is revolutionary and still stands timelessly relevant thirty years from its initial release. In 1995, Japanese composer Kenji Kawai created the score Making of Cyborg. Kawai mixed classical Japanese choir with a mixture of Bulgarian sounds along with traditional Japanese instruments to create the track. Making of Cyborg has become a cult classic among many members of the Asian diasporas. It is considered one of the few songs that navigate feelings towards and fears of the future while using traditional choir and instruments to reminisce upon sentiments of the past.
13. M.I.A., Jimmy (2007)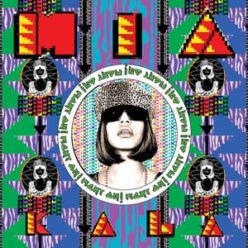 Listen HERE.
Jimmy is a hit single by Sri Lankan British artist M.I.A., of her album "Kala" (2007). Incorporating the cover sample Jimmy Jimmy Jimmy Acha from the 1982 Film Disco Dancer. M.I.A. recalls dancing to the original 1980s track when she was a child at parties and family gatherings. Recreating this 1980s classic hit with a contemporary up-tempo twist M.I.A. arranges a mix of old Bollywood classical song styles with new waves of digital mixing. 
M.I.A.'s music is rooted in the image and identity of the Sri Lankan Tamil Diaspora. She is considered a cultural innovator and continues to influence many women in the Tamil diaspora. Her music often reflects on the Sri Lankan civil war and the politics of Tamil women.
14. Raveena Aurora, Honey (2018)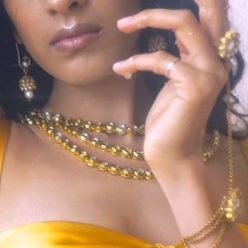 Listen HERE.
Raveena Aurora is an Indian American artist and songwriter. Honey (2018) is a soft Jazz and R&B song looking into the intimate and romantic side of an underrepresented south Asian love affair. Usually overdramatized in media and Bollywood, Honey explores these concepts through a tender and contemporary lens. Growing up between Connecticut and Queens, NYC, Aurora blends R&B with classical Indian musical arrangements and sounds. Taking the lead role in directing the music video of Honey Aurora creates scenes capturing traditional Indian Jewelry, Mehendi elements, and vignettes of a couple while blending it with a combination of 1970s aesthetics. Honey, like many of Aurora's tracks, navigates and explores themes of contemporary love, nostalgia and memories of Aurora's childhood. Aurora is recognized among many of the Indian diasporic and queer communities for intersecting and challenging narratives of tradition, sexuality, and contemporary identities.
15. Mariya Takeuchi, Plastic Love (1984)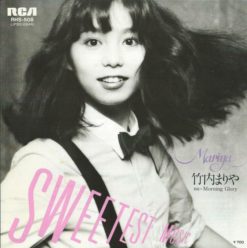 Listen HERE.
Mariya Takeuchi's 1984 track Plastic Love went viral during the mid-2010s when it was uploaded to YouTube and popularized with music genres such as Vaporwave (a microgenre of electronic music) and 2010s internet visual culture. It is also a staple classic to Future funk, which samples the late 1970s and early 1980s Japanese City Pop, a subgenre of new wave Japanese music that came about with an emerging economy. Future funk is associated with the 1980s and 1990s anime and consumer culture and new technologies at the time such as the walkman and cassette culture. Plastic Love is considered to have reinvented itself and influenced multiple genres of music over the decades such as Funk, R&B, and Vaporwave. It continues to hold a special place in the hearts of many listeners and recording artists of the Asian Diasporas.
16. Sevdaliza, Human (2016)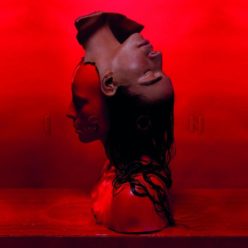 Listen HERE.
Sevdaliza is an Iranian-born, Dutch-based singer and composer. Mixing genres of experimental pop, R&B, and digital avant-garde music manipulation, her music explores themes of power, melancholy, and the sexuality of women. Producing tracks in both English and Farsi, Sevdaliza's album "ISON" follows the discovery and transformation of identity and how the world synthesizes it. Her hit single Human portrays the politics of women in relation to power structures and themes of lust and desire and how it persists in the modern world we inhabit. Incorporating the visuals of a 19th-century palace and the folklore of the minotaur, Sevdaliza takes us through the sinister nostalgia of fairy tales into the darker and cerebral elements of the contemporary woman. Sevdaliza is an inspiration to many women in the music industry today from her innovation in music to the enigmatic and powerful narratives she creates in her music videos.
17. Towa Tei's 1994 Album "Future Listening!"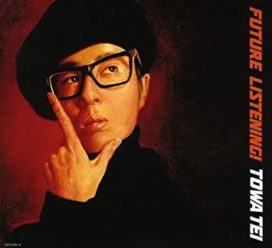 Listen HERE.
Towa Tei is an artist, record producer, and DJ, born in Yokohama Japan, and originally a member of the US pop group Deee-Lite famous for their hit single Groove Is in the Heart. He produced his debut studio album "Future Listening!" in 1994 collaborating with artists like Ryuichi Sakamoto, Joi Cardwell, and many others. In 2007, Rolling Stones Japan named "Future Listening!" number 59 on the list of "100 greatest Japanese Rock albums of all time." Tracks like Luv Connection and Technova reached the top 30 on Billboard's US Hot Dance Club Play in 1995. Towa Tei's tunes continue to influence genres such as house, electronica, and Shibuya-kei today.
18. Leehom Wang, Wei Yi (2001)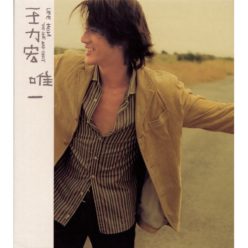 Listen HERE.
Chinese American artist Leehom Wang is a household name not only in Asia but also in the East Asian diasporas. A graduate of the Berklee College of Music, Wang's music often embraces Western musical influences and reinvent them with added Chinese characteristics, or the other way around. His award-winning pop single, Wei Yi (meaning the one and only) from his 2001 namesake album is a romantic anthem for lovers who are not shy away from a bit of PDA. Known as a versatile talent, Wang performed the piano and violin parts of the song himself.
19. Sandy Lam, Suffer for you (1995)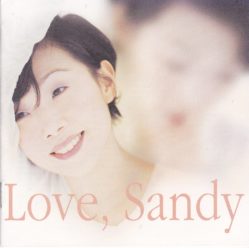 Listen HERE.
As one of the best-known Mandarin and Cantonese superstars, Hong Kong-born Sandy Lam is recognized for her decade-spanning discography of urban ballads, love songs and, more recently, experimental and electronic, R&B-inspired musical styles. Suffer for you by Lam was released as part of her 1995 album, "Love, Sandy." Her fourth Mandarin pop album, "Love, Sandy," was a powerful collaboration between Lam and Taiwanese music producer Jonathan Lee; it sold over 3 million copies across the Sinosphere, and it helped solidify Lam's pop icon stature. Suffer for you, as the leading single of the ballad-filled composition, has subsequently become a smash hit and classic within the Chinese diasporas, often covered in karaoke lounges and performed in overseas Chinese concerts. The slow-paced melody depicts one's longing for a past love that has been a lost cause. 
20. Panjabi MC, Mundian To Bach Ke (1997)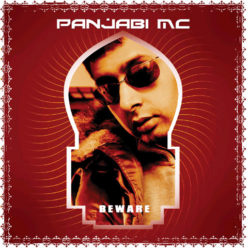 Listen HERE.
Released in 1997, Mundian To Bach Ke, also known as Beware of the Boys, became a bestselling hit in the British club scene, during the late 1990s and well into the early 2000s. Mixing hip-hop with classical Bhangra, Panjabi MC (Rajinder Singh Rai) is a British recording artist, rapper, and producer of Punjabi descent. Fusing these two genres, Panjabi MC's tracks reflect on the hybridity of British Punjabi culture. It was re-released in 2002 featuring Jay-Z, selling an outstanding 10 million copies worldwide, making it one of the best selling singles of all time. Panjabi MC's innovation and fusing of genres are still influential today, from the mixing of classical Indian instruments and electronica to hip-hop, Panjabi MC's tracks remain a contemporary classic to many of the Indian diasporas. In 2008 his video Snake Charmer was screened in Toronto at the FILMI festival, North America's longest-running South Asian film festival.
21. Yellow Magic Orchestra, Rydeen (1979)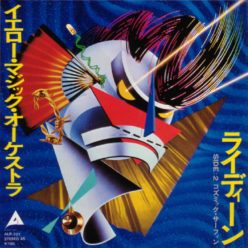 Listen HERE.
The 1980s was the beginning of an iconic era of the synthesizer, science fiction, and boom in video game culture. If there were ever a band to immerse these forms of pop culture, it would be Yellow Magic Orchestra. They are recognized as critical innovators to genres like synthpop, J-pop, and techno. Playing off the subculture of Japan's fascination with black magic during the late 1970's the name Yellow Magic Orchestra was formed. Combining computer technology and the synthesizer Yellow Magic Orchestra managed to create new sounds that had not occurred in contemporary music till then. The hit track Rydeen, from their 1979 album "Solid State Survivor", to this day continues to influence video game composers and was even sampled in the soundtracks of several of SEGA'S video games, including Super Locomotive, Rabbit's Software, and Trooper Truck. The signature element of the song was its use of samples of a running horse. YMO holds a special place in the hearts of many gamers and 1980's enthusiasts as well as young and old of the Asian diasporas. They were considered the original cyberpunks and continue to influence us today.