A LINGERING SHADOW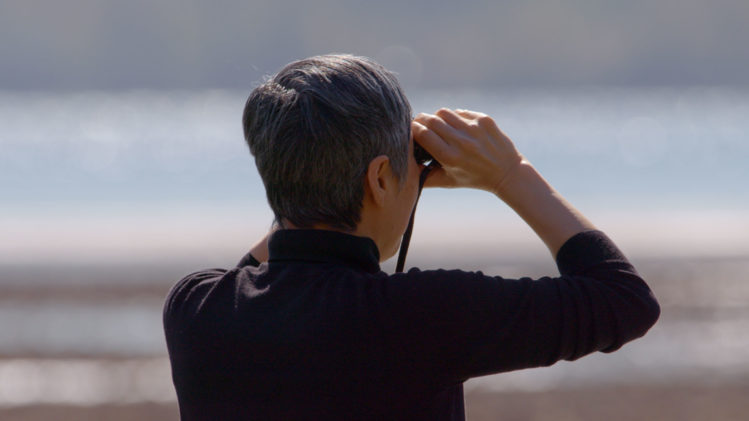 Jin-me Yoon, Dreaming, Birds Know No Borders, video still, 2021. Courtesy of the artist.
A Lingering Shadow
—
July 28 – August 12, 2021
Curated by Henry Heng Lu, Helga Pakasaar, and Justin Ramsey
—
Screening continuously Wednesday to Sunday, 10 AM to 5 PM, and until 8 PM on Thursday, except on Saturday, July 31, at The Polygon Gallery (101 Carrie Cates Court, North Vancouver, BC V7M 3J4)
—
Centre A and The Polygon Gallery present A Lingering Shadow, a program of short films that consider how memory becomes encoded in movement. The featured contemporary artists locate archives of history, collective memory, and narrative within the body in motion. Performances both choreographed and incidental react to moments of upheaval; change and turmoil manifest in individual, idiosyncratic gestures. In these works, the site of action cannot be traced to any one particular place; it is, at once, the space where the action occurs, the events that have unfolded there, and the bodies that inhabit it now.
—
Program
Anchi Lin – Perhaps she comes from/to____Alang, 2020, 11:43
Alvin Luong – The Young Comrade, 2019, 19:50
Jon Sasaki – A Rest, 2016, 10:20
Udval Altangerel – Orbita, 2020, 4:25
Cindy Mochizuki – Sue Sada Was Here, 2018, 9:05
The Propeller Group – The Guerrillas of Cu Chi, 2012, 20:04
Jin-me Yoon – Dreaming, Birds Know No Borders, 2021, 7:22
Duration: 85 minutes

---
Accessibility: The Polygon Gallery is wheelchair and walker accessible.
Centre A is situated on the unceded territories of the Musqueam, Squamish, and Tsleil-Waututh peoples. We honour, respect, and give thanks to our hosts.