Gu Xiong: The Remains of a Journey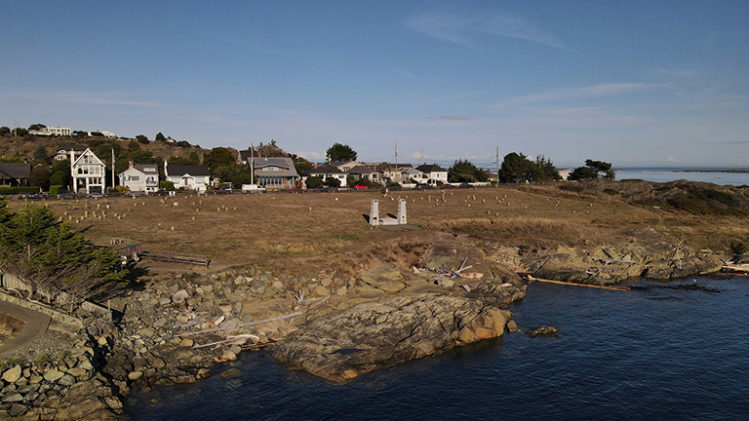 Gu Xiong, Harling Point, 2020, inkjet print, 20" x 32". Courtesy of the artist.
Gu Xiong: The Remains of a Journey
—
November 13, 2020 – February 13, 2021
—
Online Opening Reception: November 13, 2020, 4 PM – 8 PM 6 PM – 7:30 PM*
No registration is required.
Join HERE. 
*Due to the most recent COVID-19 health and safety regulations announced by the Provincial Government on November 7, 2020, we will be moving the Opening Reception from the physical reception into a digital opening hosted via Zoom on Friday, November 13, 2020, from 6 – 7:30 PM. No registration is required. The artist will be in attendance.
If you have registered for a time slot for the now-cancelled physical opening reception, thank you much for your support and interest; please join us online!
Thank you for your understanding and we hope that you stay healthy and safe.
—
Gallery Hours:
Wednesday to Saturday, 12 PM – 6 PM*
*Subject to change as per COVID-19-related protocols. Face masks or face coverings are mandatory during your visit.
—
The Remains of a Journey by Vancouver-based artist Gu Xiong brings visibility to historic sites that have gradually faded away from official narratives as their physical remnants have disappeared from the landscape. During the mid-19th century, Chinese immigrants began settling along the coast of British Columbia to work the gold and coal mines and to build the transcontinental railway that would form the backbone of Canada. Today, there are only a few remaining structures of the many settlements that spread throughout the province. Yet, the immigrants' collective memories have lived on in the community in the form of stories, artifacts, and monuments.
Comprised of a new body of multimedia works, along with archival materials sourced from multiple official archives, the exhibition revives three historic sites across British Columbia that bear the untold struggles of the Chinese immigrants: the destroyed "bone house" of Harling Point, the Leper Colony of D'Arcy Island, and the burnt-down Chinatown in Cumberland. It takes the form of an immersive installation that reanimates these early Chinese immigrant experiences during an era of exclusionist policies. Part of the artist's ongoing investigation into the living conditions of the early waves of Chinese immigrants since 2011, the exhibition sparks an uncanny parallel to the anti-Chinese sentiment prevailing during the current coronavirus pandemic. 
Gu Xiong works with painting, drawing, printmaking, sculpture, photography, video, digital imagery, text, performance art and installation. Throughout his career as a visual artist, Gu Xiong has drawn on both his own life experience as an immigrant and his active engagement with migrant communities around the world. His works have been globally exhibited and recognized for transforming and deepening the understanding of the migrant experience, in terms of home, geography, globalization, and labour. 
He has exhibited nationally and internationally, including more than forty solo exhibitions and public art commissions. He has participated in over a hundred prominent national and international group exhibitions, including Border Zones: New Art Across Cultures (Museum of Anthropology, Vancouver, 2010); Art Is Nothing – 798 Art Festival (Beijing, China); Post Avant-garde Chinese Contemporary Art – Four Directions of the New Era (Hong Kong, 2007); Starting from Southwest (Guangzhou Art Museum, China); the Shanghai Biennale (2004), where he was one of four Canadian representatives; MultipleCity (Panama, 2003); Le Mois de la Photo (Montréal, 2001); the Montréal Biennale (2000), the Kwangju Biennale (Korea, 1995); and the ground-breaking exhibition "China Avant-Garde" at the China National Museum of Fine Arts (Beijing, 1989). His work is represented in the collections of the National Gallery of Canada, the China National Museum of Fine Arts, and the Vancouver Art Gallery, among many other museums and private collections.
Part II of the exhibition exploring the Canada Village in Kaiping, China, the New Westminster Chinese Cemetery, and the Mountain View Chinese Cemetery, will be on display at Canton-sardine (Unit 071, 268 Keefer Street) simultaneously.
This two-part exhibition is curated by Henry Heng Lu and Steven Dragonn.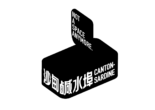 Read the Artist's Acknowledgements HERE.
---
Accessibility: The gallery is wheelchair and walker accessible. If you have specific accessibility needs, please contact us at (604) 683-8326 or [email protected].
Centre A is situated on the traditional, ancestral, and unceded territories of the Musqueam, Squamish, and Tsleil-Waututh peoples. We honour, respect, and give thanks to our hosts.