CENTRE A 14th Anniversary Fundraising Dinner & Art Auction 2013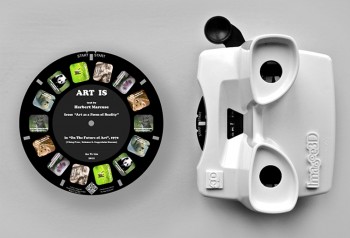 14th ANNUAL ART AUCTION AND FUNDRAISING DINNER
Saturday 27 APRIL 2013, 6.30pm
at District 319, 319 Main Street Vancouver
Auctioneer: Hank Bull
Tickets: individual tickets $200 | Package  of 10 tickets $1800.
Pre-purchase tickets only. For ticket purchases please call Centre A or email [email protected]
Auction preview: Thursday, 18 April 2013, 6 – 8pm
Public viewing from 19-20 April, 11am – 6pm
at Centre A 229 East Georgia Street
Click here for the online catalogue.
Centre A's Annual Art Auction and Dinner is a gala fundraising event that has become a feature of Vancouver's cultural calendar. Enjoy an entertaining evening of wonderful art, fabulous food catered by Lazy Gourmet, complimentary wine and martini bar, and great raffle prizes.
Tickets are pre-purchase only. Funds raised at the auction directly support Centre A's programming.
For our 2013 auction we are proud to feature works by: Waseem Ahmed, Derya Akay, Sameer Farooq and Mirjam Linschooten, Greg Girard, Adad Hannah, Osheen Harruthoonyan, Fred Herzog, Tomoyo Ihaya, Hua Jin, Mireille Kassar, Nobuo Kubota, Vanessa Kwan, Keith Langergraber, Surendra Lawoti, Khan Lee, Sally Lee, Evan Lee, An Te Liu, Eric Metcalfe, Amy Mukai, Garry Neill Kennedy, Shogo Okada, Ed Pien, Eshan Rafi, Carol Sawyer, Mary Sui Yee Wong, Natalie Tan, Hamed Teymouri, and Annabel Vaughan.
Centre A extends sincere thanks to all participating artists, and to the following galleries: The Apartment, Birch Libralato, Diaz Contemporary, Douglas Udell Gallery, Equinox Gallery, Gallery Kayafas, LE Gallery, Lonsdale Gallery, Monte Clark Gallery, Pierre-François Ouellette art contemporain, Republic Gallery, and Trench Contemporary Art.
Presented with the in-kind support of Presentation Framing, ABC Photo, Opus Art Supplies, Emily Carr University of Art and Design, Simon Fraser University, MyBindi.com, Harvest Community Foods, The Dirty Apron, Mimi and Marge, Gailan Ngan, Maenam, and donations from Anndraya T. Luui and Roger Holland.

And with sincere thanks to Centre A's volunteers for their effort in making this event happen!