Temporary Administration in Jongno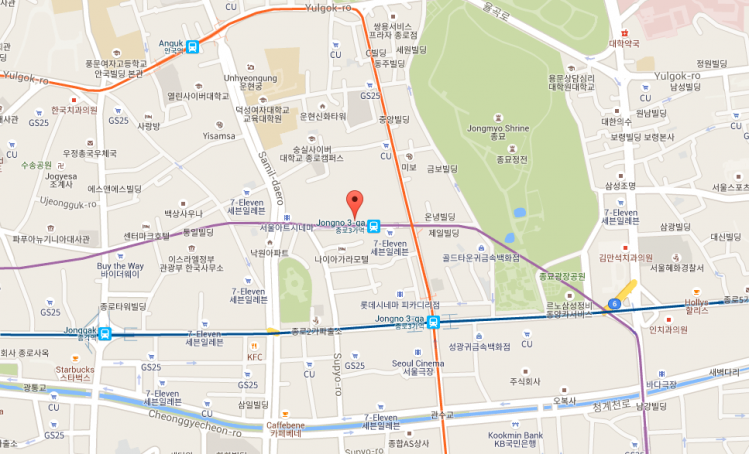 Office hours: October 22 – 23 | 10am to 12pm, October 27 | 10am to 12pm, or by appointment
Facebook Event
From October 22 to 27, 2015, Centre A will be establishing a temporary arts administration office at the RAT school of ART in Seoul, South Korea. Executive Director/Curator, Tyler Russell; Deputy Director, Natalie Tan; and Gallery Administrator, Cathleen Chow, will be present for the duration.
In addition to this temporary office, Centre A staff will be holding a talk, as part of Black Sheep Lectures, on October 24 at 8pm.
Over the course of five days, Centre A staff will be working with our Seoul-based partners on upcoming initiatives, including Seung Woo Back on his November 2015 "Archives Project" exhibition at Centre A curated by Jeong-Eun Kim; and Dirk Fleischmann and Park Mijoo of the RAT school of ART on our joint KOREA – CANADA Residency and Exchange Initiative running from March to October 2016. Staff will also be available to meet with Seoul-based artists and cultural workers to discuss potential cooperation opportunities and review portfolios.
We welcome you to visit us during office hours at RAT school of ART/BLACK SHEEP LECTURES OFFICE, located above POPCORN, near Jongno 3-ga station exit #4.
To arrange an appointment with Centre A in Jongno, please contact Cathleen Chow at [email protected]