Amphibia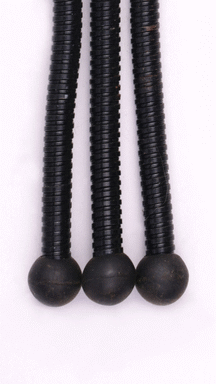 Amphibia
An exhibition by Tromarama, curated by Ying Tan
Sept. 8 – Oct. 14, 2017
Opening reception: Sept. 8 at 7 pm
Recent headlines tease us with clickbaity tales of thought-controlled prosthetics, sweat-activated radios, and even AI bots inventing their own indecipherable languages. These headlines and details of new technological innovations urge us to contend with and confront an imminent, potentially threatening future. Much like amphibia, the class of animals that live both in water and on land, today's humans interact daily with technologies that move us between physical and virtual worlds. We almost completely exist in between the two. Are we witnessing the early stages of our own evolutionary transition?
Throughout Tromarama's practice, they have been experimenting with digital imaging technology and exploring how the digital world redefines our existence. Through a careful orchestra of lenticular prints, stop motion animation, and newly commissioned moving image works, the artists weave a narrative thread between real and virtual worlds. Tromarama invites us to consider what it means to exist at a moment when rapidly adapting technologies destabilize the line between human and machine. Audiences will be driven to question how digital experiences remake and recontextualize our understandings of today's dominant narratives.
Amphibia, Tromarama's first solo exhibition in Canada, will transform Centre A into a hybrid physical and digital space using five newly commissioned works, ranging from site-specific pieces to pulse-sensing technologies that interact with our own physical, individual bodies. Meanwhile, a continuous, cumulative, and interactive piece, 24 hours being others, will be generated throughout the show based on social media algorithmic prompts and audience responses. This exhibition marks the Canadian debut of Ying Tan, curator at the Centre for Chinese Contemporary Art in Manchester, UK.
PUBLIC PROGRAMS:
Artist Talk with Tromarama
Centre A, 229 East Georgia St.
Friday, Sept. 8th, 4 pm
Amphibia Opening Reception
Centre A, 229 East Georgia St.
Friday, Sept. 8th, 7 pm
This opening is taking place in conjunction with SWARM, the Pacific Association of Artist Run Centres' annual festival of artist run culture.
Talk with Ying Tan, Curator at the Centre for Chinese Contemporary Art (CFCCA)
David Lam Centre (Simon Fraser University), 515 West Hastings St.
Saturday, Sept. 9th, 2 pm
For this exhibition and programming, we are grateful for the support of the Edouard Malingue Gallery, the Centre for Chinese Contemporary Art, the Simon Fraser University Institute for Humanities, and the David Lam Centre for International Communication.

TROMARAMA is a collective founded by Febie Babyrose (b. 1985, Jakarta), Ruddy Hatumena (b. 1984, Bahrain), and Herbert Hans (b. 1984, Jakarta) and is widely considered to be one of Indonesia's most exciting rising talents, exhibited worldwide. They have held solo exhibitions at the Stedelijk Museum (Amsterdam, 2015), National Gallery of Victoria (Melbourne, 2015), and Mori Art Museum (Japan, 2010), amongst others. Group exhibitions include the 4th Ural Industrial Biennial of Contemporary Art (Ekaterinburg and cities of the Ural region, Russia 2017), Gwangju Biennale (Seoul, 2016), Frankfurter Kunstverein (Frankfurt, 2015), Samstag Museum of Art (Adelaide, 2014), APT 7 QAGOMA (Brisbane, 2012), and Singapore Art Museum (Singapore, 2012).
YING TAN is a UK-based Canadian curator with a concern for negotiating sites of cultural specificity in her practice. She is currently the curator at the Centre for Chinese Contemporary Art (CFCCA). She has curated numerous exhibitions at the CFCCA, in addition to many other off-site projects in London and internationally. This includes the co-comission of Haze & Fog with Cao Fei (2013), as well as UK premieres of What Happened in the Year of the Dragon (2014) with Sun Xun and Xu Bing's Book from the Ground (2003-present). She is a visiting lecturer for Christie's Education (UK) and a contributor to KALEIDOSCOPE Asia Magazine. She was also on the curatorial faculty for Liverpool Biennial 2016.
CENTRE FOR CHINESE CONTEMPORARY ART (CFCCA) is the UK's leading organization for the promotion of Chinese contemporary art, producing an internationally renowned artistic programme and developing a reputation as a centre for research. Centrally located in the city of Manchester in the North of England, the centre has a proud 30-year history of UK 'first' solo exhibitions, featuring exceptional artists that go on to achieve international acclaim. CFCCA work with a wide array of partners to provide audiences with a lively and innovative programme of exhibitions, residencies, engagement projects, festivals, and events. As the only non-profit organization in Europe to specialize in Chinese contemporary art and visual culture, CFCCA are uniquely placed to explore a global century where Chinese art is moving firmly centre-stage.