Unstable Oscillation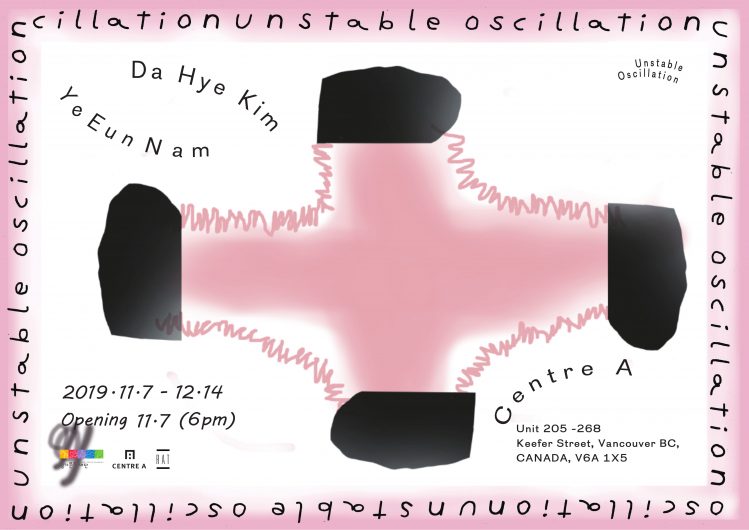 November 7 – December 14, 2019
—
Opening Reception: November 7, 2019, 6 – 8 PM | Remarks: 6:30 PM
—
Unstable Oscillation brings together works of two Seoul-based artists, Dahye Kim and Ye Eun Nam. In this exhibition, the artists respond to a turbulent material world that they have not been part of just yet, by embedding their imagination into the objects of their choice. The trajectory of objects in Seoul, pristine new things piling on top of the 'fossil' of existing ones, is affecting our behaviour and perception of materials evident through industrial production, distribution structures, and digital interfaces.
Imagining a hypothetical space to be infused with non-chronological, or fictional contexts and materials, Dahye Kim recreates images of variable sizes on a social media platform, tweaking the way of seeing in a digital interface. The work signals a physical boundary manifested through materiality. Materials such as lemon squeezers, balloons, shower curtains, and teddy bears have flown into the exhibition space and coexisted with the religious decoration.
Ye Eun Nam searches for a sense of speed and navigation in how one adapts into and perceives a material environment through installation and painting. Reacting to her immediate environment consisting of sewing businesses in Seogye-dong, Seoul near her studio, Nam collects subsidiary fabrics that are discarded on the streets. Questioning about the distribution of only a limited amount of fabric and clothing designs, and wearing and sharing those within Seoul, the artist explores the sense of individuality and collectivism.
This exhibition is part of an ongoing collaboration between Centre A and the RAT school of ART, a membership program for artists in Seoul, South Korea.
The Canada-Korea Residency and Exchange program highlights the role of contemporary artists in making space for collaborative relationships, critical conversations, and cultural productivity across national borders.
This exhibition is co-sponsored by the Gyeonggi Cultural Foundation (Seoul, South Korea) and supervised by Henry Heng Lu, Yun-Jou Chang, and Mijoo Park.
---
Accessibility: The gallery is wheelchair and walker accessible. If you have specific accessibility needs, please contact us at (604) 683-8326 or [email protected]
Centre A is situated on the traditional, ancestral, and unceded territories of the Musqueam, Squamish, and Tsleil-Waututh peoples. We honour, respect, and give thanks to our hosts.