Sinofuturism (1839–2046 AD): Screening & Talk with Lawrence Lek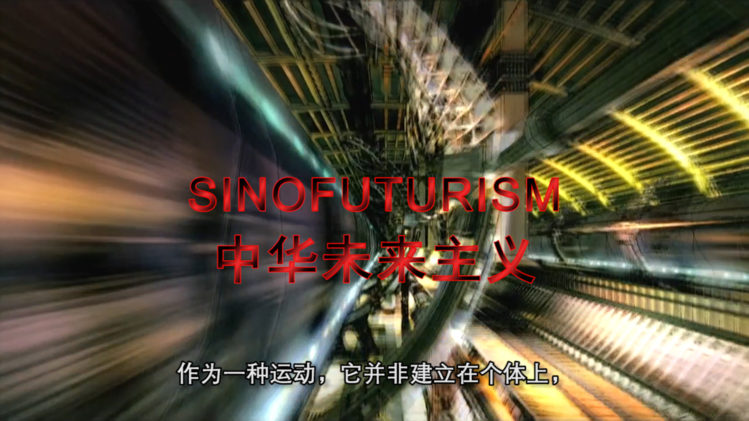 Lawrence Lek, Sinofuturism (1839–2046 AD) (still), 2016. Courtesy of the artist.
Sinofuturism (1839–2046 AD)
Screening & Artist Talk with Lawrence Lek
Saturday, June 6, 2020, 3 PM PST / 6 PM EST
Artist/Curator talk immediately after screening facilitated by VAC Curator Matthew Kyba and Centre A Curator Henry Heng Lu.
Screening is 1 hour, starting at 3 PM PST / 6 PM EST
Artist talk at 4:15 PM PST / 7:15 PM EST
Online via Zoom, sign up HERE.
Centre A and The Visual Arts Centre of Clarington are pleased to present Lawrence Lek's Sinofuturism (1839–2046 AD) (2016), an experimental video essay on a future seemingly (re-)positioned by China's technological development through science fiction, documentary melodrama, social realism, and Chinese cosmologies, un-mirroring cultural clichés. Lek's video reconciles our latent fears of technology-dominated futures with a human-oriented sociological view. Lek presents an overarching report on contemporary Chinese realities as it relates to Asiatic stereotypes, including computing, copying, gaming, studying, addiction, labour, and gambling. The work weaves in disarming commentary about the embedded and overarching digital domination of our current 21st century, blurring the boundaries between science fiction and fact. There will be an artist and curator talk immediately after the conclusion of the film.
ABOUT THE ARTIST
Lawrence Lek is an artist, filmmaker, and musician who unifies diverse practices—architecture, gaming, video, and fiction—into a continuously expanding cinematic universe. His works include the feature-length CGI film 'AIDOL' (2019), the video game 'Unreal Estate: The Royal Academy is Yours' (2015), the video essay 'Sinofuturism (1839-2046 AD)' (2016), the AI-coming-of-age story 'Geomancer' (2017), and 'Nøtel', a simulation of a fully-automated luxury hotel in collaboration with Kode9 (ICA, London; Art Basel). As a musician, Lek composes soundtracks and conducts live audio-visual mixes of his works, often incorporating live playthroughs of his open-world games. His most recent release is Temple OST, the soundtrack to a site-specific installation at 180 The Strand, London (The Vinyl Factory 2020). 
Website: www.lawrencelek.com
SoundCloud: www.soundcloud.com/lawrencelek
Vimeo: www.vimeo.com/lek 
#lawrencelek